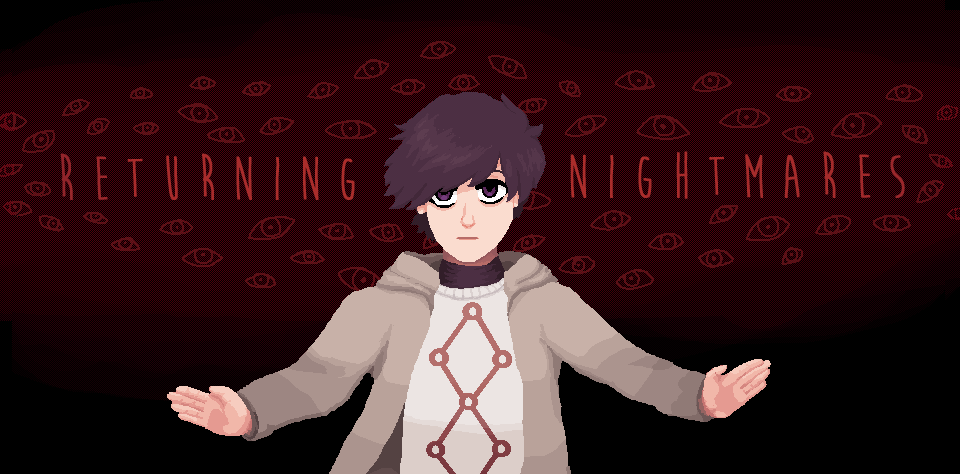 Returning Nightmares
Returning Nightmares is an exploration adventure-horror game being developed in RPG Maker 2003, inspired by Yume Nikki and it's multiple fan-made homages (but with dialogue & easier to navigate maps). You play as Akira, a young man locked up in his own bedroom, exploring his dreams to remember the events that lead him to where he is now. But some things are better left alone…
Demo features:
Over 20 areas to explore!
12 Memories to collect
13 Events to see
NPCs with changing dialogue
Custom Graphics
Very light puzzle elements
Depending on how fast you are at finding things, the demo can take anywhere from 1-2 hours to finish. You should not need to download the RTP to play this game, but if you do, you can get it here from the official site.
1.5.2019 update - problem with the "vehicles" image preventing the player from playing the game fixed. I thought I fixed it in a previous version, but the gamejolt version went weird so I udpated this one as well.
Download
Download
Returning Nightmares Demo filefix.zip
173 MB